Services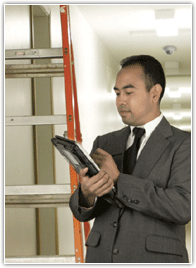 Many of Horgan & Associates' client relationships began because our client was facing a sudden demand for expertise or resources to deal with what was a short-term problem. These needs are often driven by:
the age and condition of the property
significant physical or administrative changes
unrealized opportunities to increase income
potential liability exposure
other, more pressing demands on the management team
the acquisition or disposition of property
ownership conflict over objectives

Our offerings can be as broad or as finely focused as needed…
Horgan & Associates can address a particular issue which has come to the attention of a fiduciary or their client or conduct an in depth analysis of the financial, administrative, and physical systems of an asset. We identify issues requiring further investigation and draft and review with ownership a scope of work to address identified issues.
We can address leasing and marketing problems to insure that an asset is realizing its potential as an investment. We have considerable experience with various lease structures and lease language. We have an extensive network of brokerage resources that can provide market information, impressions of an asset's position in the market, and brokerage services.
We will oversee development of budgets and work programs for the proper maintenance and operation of the physical asset. We have a variety of budget templates that furnish anything from an overview to the details of how income and expenses are projected. We develop individual work programs based on the nature and condition of the systems, their recommended maintenance procedures, warranty information, risk manager's input and budgetary priorities.
We will create and install systems that will administer leases so that all obligations and protections from liability or loss are properly maintained. People on our staff have developed electronic administration systems for some of the most sophisticated real estate practitioners. They are expert in reading, interpreting, and abstracting leases and related documents.
We will conduct bidding processes to achieve the best pricing from a network of reliable contractors who share our dedication to quality and client service. We will use our extensive network of well-experienced industry veterans to acquire the expertise to meet any need, however esoteric. We work with knowledgeable mechanical and structural engineers, architects, attorneys, insurance experts, and tradesmen.
We will provide reports in a form and frequency that keep owners and their fiduciaries fully informed without bogging them down in minutia.
Click here
to meet our clients.