About us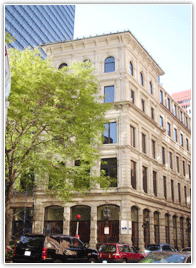 Horgan & Associates is focused on helping our clients increase revenues, cut costs, solve problems, and position their commercial real estate assets to achieve short and long term goals.
We devote the skills and the network developed in over thirty years in commercial real estate in the Greater Boston market to the interests of our clients. We offer our clients the expertise of highly experienced industry veterans working with a network of seasoned practitioners. Because of our resources, we are uniquely qualified to provide efficient, targeted solutions. Nimble by design, we are able to respond effectively to changing market conditions and emerging priorities.
Horgan & Associates' reputation for integrity is second to none. We offer forthright and honest advice and avoid any potential for conflicts with our clients' interests. We do not engage in tenant representation brokerage, development, or construction. We keep the interests of our clients at the forefront of our dealings.
Click here
to learn about the principal.